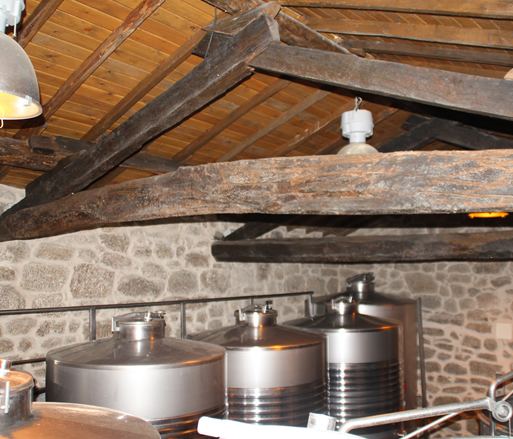 The potential for enotourism in O Ribeiro is undeniable. Besides the numerous bodegas and vineyards there are other tourist attractions:
Cultural sites including the Jewish quarter and the castle in Ribadavia, the San Clodio Monastery and other gems from the Romanic period which dot the region including the Castro de San Cibrán de Las, a Celtic settlement which presides over the valleys of the Miño and Avia rivers.
Thermal spas: from Ourense to Prexigueiro you can enjoy the spas and natural hot springs.
Sport: hiking and cycling routes, watersports on the Castrelo reservoir and golf at San Amaro.
All this in an incomparable natural countryside which boasts an excellent network of charming rural accommodation.
VALDAVIA is part of the Ruta del Ribeiro wine route and offers guided tours and activities for groups of up to 25 people. As well as visiting the 12th century bodega you can see the vineyards and get to know 8 autochthonous varieties of grape in the area surrounding the bodega. Tasting sessions of CUÑAS DAVIA take place in the pressing room, surrounded by history and tradition...
Please get in touch to organise your visit.